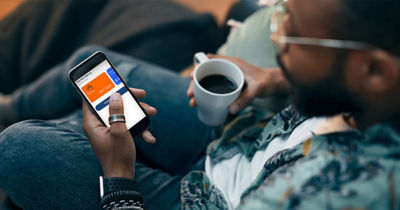 Consumer preferences are forever changing, and so too must the gift card industry. Although people want plenty of gift card options, they're increasingly swayed by areas such as gift card sustainability and a merchant's social stances. In fact, 59%1 of consumers say a company's environmental, social and governance (ESG) positioning will influence their decision to use a gift card to purchase a merchant's products or services.
The Q2 Gift Card Gauge from Fiserv evaluated consumers' attitudes about gift card purchasing and usage, offering helpful insights for merchants to apply to their gift and loyalty programs—some of which may surprise you.
The more sustainable the gift card, the more likely the purchase
Consumers have global warming on their minds, especially because fossil fuel emissions hit record highs last year. As such, people are more picky about what goes into the products they buy, and they want merchants to offer more sustainable options.
More than half (51%1) of consumers want to be able to return spent gift cards through a recycling program. They also want physical gift cards made from recycled materials (46%1), as well as gift cards that don't contribute to plastic waste (45%1).
Innovative design elevates customer experience
Let's chat innovation: 54%1 of consumers would consider purchasing a gift card graced with AI-designed artwork, and one-third would use ChatGPT to create a gift card message.
Slightly more than half (51%1) of consumers want the ability to select where their gift card is valid, while 39%1 want to tailor theirs with fully customizable images. Using a personal photo to design a gift card, for example, could make it feel more special or intimate.
However, there was some disagreement among survey respondents regarding whether fully customizable images have staying power or are a passing fad: 29%1 say it's the later. Other passing fads? The survey says … voice recording/message at 37%1 and video recording/message at 34%1.
Give a little to get a little—or a lot
Even though one-third of consumers are buying fewer gift cards because of inflation, 47%1 have cashed in on a gift card promotion this year to fight rising costs. Among the top gift card offers: a bonus gift card (74%1), followed by an additional amount added to a gift card (48%1); a discount on a gift card purchase (35%1): and a free item for purchasing a gift card (32%1) bringing up the rear.
Consumers are also embracing new ways to use merchant loyalty points, as nearly 40%1 have cashed-in their rewards for a gift card purchase. Merchants should also know that 36%1 of consumers would welcome a gift card in exchange for their points, which would keep them more engaged through a loyalty program.
Lastly, for merchants looking to expand their gift card program, 57%1 of consumers put gift cards with more multivendor options on their 2023 wish list. The more options provided, the better.
Click here for more findings from the Q2 2023 Gift Card Gauge.
The Q2 Gift Card Gauge from Fiserv is a survey of over 1,000 U.S. consumers aged 18 and older, conducted to help merchants better understand industry trends and how consumers use gift cards. The margin of error for this Gauge is +/- 3%.