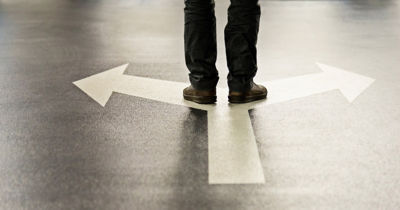 In today's fast-paced digital commerce environment, large enterprise retailers must continuously simplify, adapt, and innovate, especially when it comes to payment processing integration. Embracing simplicity in retail payment systems doesn't mean compromising on efficiency or security; it translates into ensuring that complex systems work effortlessly together for the ultimate user experience.
Understanding the complex landscape of payment processing integration: A costly error
Integrating various components of a digital retail ecosystem is akin to piecing together a complex puzzle. Every piece, whether technology, or functionality must align perfectly, or the entire system can falter. A poor payment processing system isn't merely an inconvenience; it's a potential financial pitfall. Any mismatch could hamper efficiency. But here's where simplicity triumphs: By leveraging a platform tailored to seamlessly fit your ecosystem, complexities are unraveled, and what was once a puzzle becomes a harmonious solution.
Crafting a simple and effective payment processing integration strategy for retailers
1. Embrace tools and technologies that prioritize simplicity
In a constantly evolving tech landscape, selecting integration tools that mesh with your ecosystem and promote simplicity is key. Visualize a payment processing platform that adapts to your growth, unburdened by complexity, embodying simplicity, flexibility, and innovation.
2. Collaborate with the experts
Engage with the leader in simplifying payment platform integrations. Their expertise is more than a tech fix—it's your ticket to seamless and secure transactions. Such partnerships ensure that your payment processes are both fluid and trustworthy.
3. Never compromise on security
While embracing simplicity, security remains paramount. Protecting sensitive customer data isn't just about ticking a box—it's a commitment to building a brand that customers can trust implicitly. It signifies a seamless and secure shopping journey, every time.
4. Monitor and optimize payment processing systems
Payment processing isn't static; it's dynamic. To ensure it remains straightforward, continuously monitor, test, and optimize. Keeping your system nimble ensures it meets market demands while staying aligned with your business needs.
Simplicity: The future of payment processing integration in retail
For leading retailers, simplicity for integrating payment processing platforms is crucial. It not only enhances the customer shopping experience but also streamlines operations and aligns with strategic business objectives. While payment processing can seem intricate, with a simplicity-driven approach, these complexities become golden opportunities.
Facing integration challenges in your retail payment processes? Download our integration action plan and connect with our team of experts who can help simplify your payment processing integration journey.