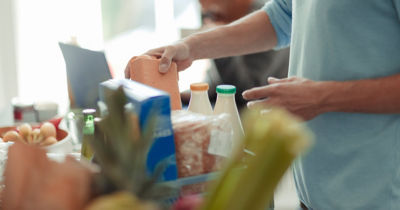 Since launching as a pilot at the onset of the pandemic, acceptance of online EBT has grown from a nascent program processing just a few hundred transactions at a handful of grocers, to a ubiquitous method of payment for consumers buying groceries online. Three years after the USDA began enabling consumers to pay digitally with government benefits, digital EBT payments are now accepted by the 20 largest grocers in the U.S. and leading aggregators serving the industry. More than 1 million online EBT transactions are being authorized each day. That accounts for more than $1 billion in online payments per month, or roughly 10% of EBT payments volume in the U.S.1
Advancements in online EBT have been a critical innovation, providing parity to the online shopping experience for consumers by democratizing access to digital commerce for more than 40 million Americans that rely on EBT to feed their families. Now, the success of online EBT in grocery is opening avenues for merchants to accept more government benefits digitally, and for EBT-preferred customers to leverage digital payments in new ways.
For businesses looking to improve customer service by broadening their acceptance of government benefits online, here are four upcoming opportunities to consider:
1. Digital incentive programs
Traditional consumers love incentives. Be it cash back, discounts, points, or other forms of rewards, the ability to tap into incentive programs can significantly influence purchasing behavior. For SNAP participants, the USDA's Healthy Incentive Program (HIP) allows shoppers to earn an incentive of 30 cents for every SNAP dollar they spend on targeted fruits and vegetables at participating grocers, providing a valuable monetary incentive that also encourages families to make nutritious purchases at checkout.
Through its own online pilot, the HIP program can be enabled at participating U.S. grocers for their online shoppers – allowing their customers to earn HIP incentives when shopping online for the first time. The HIP program will automatically refund the incentive to a customer's EBT account once an online order is made.
2. Additional benefit programs moving online
The USDA is preparing to modernize additional benefit programs that support nutrition security, including the Women, Infants, and Children program, known as WIC. These advancements will allow online ordering with payments via WIC benefits, creating a similar digital payment experience as the SNAP Online program. The addition of WIC, and the potential for programs like Temporary Assistance for Needy Families (TANF) to follow suit, will continue to increase the volume of online spend that government benefits are driving each year.
3. New digital channels
The USDA is beginning to test mobile payment technology for the SNAP program through a pilot in five U.S. states. The mobile pilot, which is similar to how the USDA rolled out its online EBT program in 2020, is designed to explore options for consumers to use digital wallets at the point of sale to pay as an alternative to presenting their physical EBT card.
While this pilot is in its infancy, and there are many hurdles to cross before the program scales, the addition of government benefit payments to digital wallets will allow businesses to provide EBT users the same digital experiences that non-EBT customers enjoy – such as in-app ordering, cashback, loyalty points and other promotional offers distributed digitally. This added parity at checkout will provide low-income families access to similar purchasing experiences that other customers currently enjoy.
4. Tapping into cash benefits
While the acceptance of EBT food benefits has become ubiquitous, accepting government-issued cash benefits (or EBT Cash) is an emerging opportunity as well. When paired with future advancements planned for mobile, contactless, and digital wallet services, many industries will be able to allow customers to spend their EBT cash benefits digitally for the first time. Use cases for consumers using cash benefits digitally may include gas stations accepting digital payments at the pump; restaurants accepting orders via a mobile app for curbside pickup or carryout; and retailers selling essential items like toothpaste, toilet paper, and other household goods online.
The success of online EBT in the grocery industry is opening up new pathways for consumers to spend government benefits online, and for businesses needing to enable their customers to do so. Businesses wanting to stay ahead of the digital curve, and ensure parity for their online buying experiences, should ensure they are working with a partner that can expand their acceptance of government benefits as these new programs go live. By laying a strong digital foundation today, businesses will be able to best serve their customers in the future.
Learn more about our Online EBT solutions or contact us today if your business needs help enabling customers to pay with EBT online.
1Fiserv data