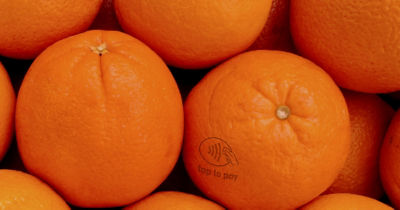 There's been a dramatic shift in how consumers interact with their grocer, specifically how they pay for goods. Grocers have accelerated their adoption of digital technologies to meet shifting consumer demands that prioritize ease of use and contactless payments. In addition, the market opportunity for online grocery sales is estimated to grow to $187 billion by 2024, nearly doubling from 2020.
As grocers transform how they engage with customers, delivering digital shopping experiences that create value that extends beyond the 'buy button' becomes imperative. Grocers should consider these strategies:
An omnichannel approach
If we've learned anything from the past two years, it's that customers are flexible and open to adopting new ways to shop and pay. As the physical and digital worlds blended, omnichannel capabilities like scan-and-go, curbside pick-up, and digital ordering enabled customers to buy where it was most convenient. According to our Carat Insights research, omnichannel grocery purchasing grew more than 70 percent from 2020 to 2021.
To create additional value in an omnichannel world, grocers can leverage digital customer data to help personalize the shopping experience. By understanding a shopper's preferences based on past purchases, grocers are able to use those learnings to strengthen future customer experiences. 
Offer digital rewards for loyal customers
Customers love digital loyalty and rewards programs, especially at brands they frequent. For grocers, understanding what customers are looking for in a loyalty program is critical. According to our recent loyalty study:
54 percent of customers who join loyalty programs say that the quantity of loyalty offers is most important.
41 percent of grocery customers said they would join a grocer's points program
Loyalty rewards with immediate and clear values are very effective. For example, instead of letting a customer know they received 500 points, let them know they've earned $5.00 off a future purchase.
Loyalty programs can create additional value when paired with a merchant's digital wallet. As an example, a grocer can automatically load the value of member-earned credits into their store-branded digital wallet in real time, or enable customers to easily track accumulated rewards. This fully digitizes the loyalty process, streamlines how consumers use rewards, and drives commerce back through the merchant wallet.
A level digital playing field
As many customers have shifted to buying groceries online for delivery or pickup, it's critical that grocers can support online purchasing for all customers. The federal government's Supplemental Nutrition Assistance Program (SNAP) is used by more than 40 million Americans to buy groceries, including millions that use their EBT cards to purchase groceries online. Any grocer looking to create a digital shopping experience that caters to every customer should explore enabling EBT online directly through their own ecommerce channel, or via a third-party.
If it's true that the early bird catches the worm, it's incumbent upon grocers to leverage digital technologies to stay ahead of the competition. Doing so will help make shopping at grocery stores easier than ever, which goes a long way toward increasing customer loyalty.
To learn more about how Carat is driving digital transformation for grocers, contact our experts today.
Article originally published in the November 2022 issue of Today's Grocer.