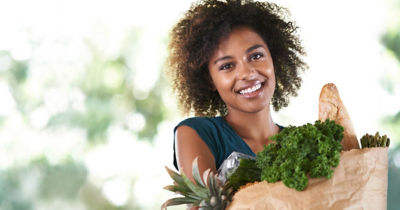 As the coronavirus pandemic has swept across the nation, shuttering schools, businesses, and in-store restaurant service, consumers have refocused nearly all of their spending on grocery shopping. A Barclays analyst, predicts that the tidal wave of buying could shift more than $100 billion in food sales from the restaurant to retail channels in the second quarter. This analyst estimates as much as a $118 billion in food sales could move from restaurants to food stores as many of the country's eateries face mandatory closures and take-out restrictions.
As most Americans shelter-in-place, grocery stores and online shopping are experiencing record demand. Food items such as eggs, milk, bread, meat, cheese, pasta and flour have been flying off the shelves, along with cleaning products and paper goods as consumers have gotten caught up in frenzied buying. In recent days, some normalcy has begun to return to shopping patterns as stores race to restock shelves.
According to Glenn Fodor, SVP Data and Analytics at Fiserv, "The strain on the supply chain has been unprecedented, but so too have the heroic efforts of wholesalers and manufacturers who have ramped up production and deliveries 24/7 to get the product delivered to stores." Grocery stores and their employees are also deserving of praise as they work around the clock to stock shelves and keep facilities sanitized in the face of real personal health risks.
Dealing with a Surge in Delivery and Pickup Orders
With many consumers looking to find alternatives to going into stores, curbside pickup and delivery options have been swamped with orders. Those stores that have robust online shopping services already in place are experiencing dramatically increased demand. Other stores are racing to implement these services.
To deliver contactless shopping services that enhance the safety of consumers and employees, some stores are increasing the use of mobile point-of-sale (POS) to help expedite on-site credit, debit, and EBT (SNAP) payment acceptance for home delivery, curbside, and warehouse pickups.
Supporting Elderly and Homebound Customers
For many elderly and homebound customers, shifting to online shopping can be challenging because they simply aren't used to the technology. Family members and loved ones may want to help, but have to stay physically away to prevent possible transmission of the virus. Gift cards offer an important means for helping the elderly and homebound make these remote purchases.
Rapid Staffing Changes Put Strain on Payroll Distribution
As stores rapidly put on more full-time and part-time staff to meet changing needs in this dynamic business environment, many payroll departments are struggling with payroll distribution demands. Issuing payroll cards can provide employees with a way to avoid going into a bank to cash a check, thus offering an additional measure of personal safety. Preloaded cards can streamline payroll and put money in the hands of employees quickly and safely.
Shifting Environment Makes Communications More Important Than Ever
Nearly every store has had to alter their business hours to adjust to the changing demands of this "new normal." As a result, communicating with consumers, distributors and wholesalers has become paramount. For example, communicating with elderly and homebound customers about online shopping and delivery services may require mailing out instructions on how to use website ordering portals. Such communications, along with announcing shifting store hours, rapidly changing logistics and product availability requires printing services.
Future Proofing Grocery Stores
While stores are doing their level best to get through the current challenges, thinking about putting processes in place for the future is not a bad idea. Numerous stores have struggled to keep sufficient cash on hand with the unusually large volume of traffic in the early days of the crisis. Cash pick ups and deliveries have not been able to keep up with demand. Advanced cash and logistics solutions offer a means for future proofing stores and ensuring enough cash is always available when needed. Grocery stores may need to consider services that offer smart safes, teller cash recyclers and other automated devices that enable stores to continuously remain stocked with optimal cash levels.
The grocery industry is in the spotlight more so than at any other time in our nation's history. Stores and their partners are under tremendous pressure to ensure the continuity of the nation's food supply chain. A grateful country is deeply appreciative of the herculean efforts being made on their behalf.
If your business needs help accepting online transactions or contactless payments for grocery pickup or delivery customers, Contact Us or visit our Enterprise Solutions for COVID-19 page.