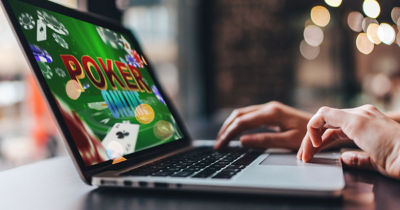 The gambling industry, like most other consumer-facing marketplaces, has been heavily impacted by the COVID-19 pandemic. As many businesses across the world have had to shutter physical operations due to stay-at-home orders, brick-and-mortar casinos too have been left to do little more than wait until business restrictions are lifted.
With casino doors mostly closed, many players have spent the past two months testing their luck at digital gaming for the first time. Similar to how consumer behavior is driving a spike in ecommerce across retail industries, online gaming is experiencing its own surge in digital engagement as online gaming has quickly become an attractive alternative.
As casinos make their plans for returning to their own "new normal" way of operating, embracing a digitally-enable future for gambling will be key. And how those across the industry are able to leverage digital to complement the physical gaming experience may be their most critical differentiator moving forward.
An Acceleration to Online Gambling
While physical casinos have been closed, online/digital gambling has certainly picked up speed. A report from Synergy Blue shows that 64% of gamblers have engaged in online or mobile games during the pandemic, and of those, 93% expect they will continue to gamble online or using mobile devices even after casinos reopen. Additionally, one in five of these gamblers were not previously using online or mobile gaming options. The trends are clear suggestions that the shift to digital gaming isn't going to be short-lived, and is a challenge everyone across the industry must account for in the future.
Digitizing Payouts
One of the chief challenges faced in making online gambling match the in-person experience is meeting the expectation of real-time payouts for winners. After all, the electricity of a slot machine has historically been enhanced by the clinking of physical coins; and the poker player or sports bettors is likely to cash-in a tray of chips, or a winning ticket, immediately after their own big score. In short, gamblers don't want to wait around for a check to arrive in the mail weeks later – because the thrill of winning just isn't the same.
According to a recent PYMNTS article, customers who immediately receive winnings are more likely to keep betting. As such, online gambling sites should strive to disburse funds to customers digitally to enable the quickest payout experience possible.
Digital disbursement solutions, like those available from Fiserv, can deliver digital payouts directly to debit cards, bank accounts, prepaid cards and social payment platforms. This allows casinos to securely deliver winnings to their players in minutes, and deposit the funds into the digital account they prefer to receive it in. As purveyors of digital gaming know well, allowing players to choose where their payout is delivered can be a significant differentiator in online gaming; a competitive advantage which allows many online casinos to build additional loyalty with their players.
Safety & Security: Prerequisites for Physical and Digital
While brick-and-mortar casinos will need to expand virtual gambling experiences via digital at-home options, bringing players back to physical arenas will also be crucial to the industry. For players, safety and security is always top of mind in both physical and digital environments.
When players do make their eventual return to physical locations, one key will be assuring them that facilities are safe and fun. A recent industry survey found that of those who are planning to return, 56% indicated it would be for the excitement of the in-casino experience. At the same time, safety will always be top-of-mind. Another report found that while confidence is solid, gamblers believe casinos must take ongoing measures to ensure health and safety. In fact, a majority of gamblers say casinos need to permanently improve their health and safety moving forward.
Safety, too, is a chief concern for the digital player. Online players must be confident that their own account information is always secure. And when funds are transferred electronically via a deposit into their gaming account, or a disbursement to the player following a big win, transaction security is always of the utmost importance.
The Long Road Ahead
For tribal casinos in California, that wait to reopen is already over as many began opening their doors in May. The Los Angeles Times reported that these casinos have taken extensive measures to protect the public and employees. As of late May, Nevada also set the reopening of casinos across the state, including Las Vegas, pending regulatory approval.
But it is likely that business will not simply return to normal. While many patrons are clamoring to return, others remain cautious. A recent survey found that a little over half of those who gamble plan to return to casinos once they reopen. Thirty-four percent of those who are ready to get back to the tables and slots indicated they would do so once stay-at-home orders and social distancing measures were eased.
Of course, for casinos, loss of gambling revenue is just part of the equation. Ancillary businesses, such as restaurants, bars, hotels and entertainment venues, have all been dramatically impacted.
The real question is what happens next? How will the industry respond to the early changed resulting from COVID-19, and how will a surge in digital engagement transform our industry for years to come?
If your brick-and-mortar or online gaming business needs help accepting transactions or contactless payments, visit our Gaming Solutions page or schedule a free consultation with Fiserv's team of experts.