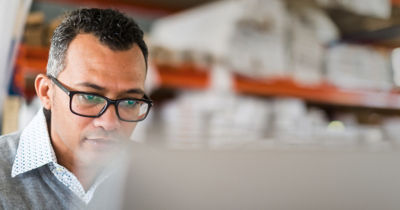 Just like a great meal, when it comes to B2B payments, there are two critical factors to consider: the ingredients (underlying technology and infrastructure) and the chef (implementation expert). Both factors play a critical role in creating a seamless, efficient payment experience for businesses and their customers.
The role of ingredients
The underlying technology infrastructure provides a strong foundation and acts as a major ingredient for robust B2B payments solutions. Therefore, the ingredients should be based on the latest technology and highest level of security, while remaining agile. The key factors of these ingredients are:
Robust infrastructure: Scalable, secure, and redundant system that is always available.
Payment process security: Helps protect the confidentiality, integrity, and availability of payment data and transactions.
Business process-level integration: Integrates payment processes with accounting, invoicing, and other business functions/workflow.
Customer experience: Includes factors such as intuitive design, and the ability to anticipate customer needs and render the experience accordingly.
Value-added services: Features such as fraud protection, surcharging, and analytics tools.
Technology: Includes payment processing platforms, mobile apps, and other digital tools.
Configurability: Enables personalized experiences, including ability to fit in the organization's current workflow without a code change.
Methodology: Covers procedures used to help ensure efficient and end-to-end process.
The chef's responsibility
The implementation expert (the chef) also plays a vital role in making B2B payments outstanding. The successful implementation of a B2B payment solution requires a thorough understanding of the customer's specific needs, pain points, and goals. By leveraging their implementation and solutioning assets, B2B payment providers can tailor their offerings to meet the unique needs of each customer. This approach allows businesses to optimize their payment processes, improve cash flow, and help reduce the risk of fraud. Therefore, many times the implementation expert and solutioning assets can act as a differentiating factor for B2B payments.
Cooking up the future
The market trends in B2B payments are constantly evolving, with businesses seeking faster and more secure payment options. One significant shift has been the move towards digital payments, with businesses adopting electronic payment methods such as ACH, wire transfers, and virtual cards. This trend has been driven by the need for faster payments and increased security, as well as the growing preference for contactless transactions.
Another trend is the increasing focus on mobile payments, with businesses looking for ways to streamline payment processes and enable payments on-the-go. Additionally, there has been a rise in the adoption of blockchain technology in B2B payments, with businesses exploring the potential benefits of this innovative technology for secure and efficient transactions.
As a recipe for success, it's critical that the ingredients and chef work harmoniously for businesses to take advantage of opportunities driven by innovation.
The perfect combination
Overall, when it comes to making B2B payments a great meal, it's not a question of whether the chef or the ingredients are more important. Both the underlying technology and infrastructure (the ingredients) and the implementation expert (the chef) play crucial roles in creating an exceptional payment experience. To create the perfect combination for your business, you must choose the right chef and ingredients to streamline its payment processes, reduce errors, and improve cash flow management.
Carat from Fiserv is leading innovation in B2B payments. We believe in a core set of product design principles: Simple, Configurable, and Iterative. Using these principles, we offer SnapPay, our secure, cloud-based payment solution that allows businesses to integrate payments directly within their existing workflows and technology platforms to help improve efficiency, security, and reduce costs.
Stay tuned for more!
Interested in learning more about B2B Payments? Read about the evolution of infrastructure in B2B payments, merchant challenges/needs, and what the SnapPay solution can do in our next article.
Tell us your vision and we can build a solution! Contact us today to have a B2B expert work with you to understand your business needs and show you how to best leverage our solutions to make your vision a reality.