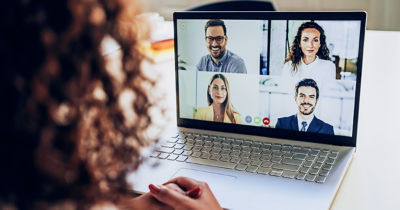 As employers continue to navigate the "great resignation," employee engagement has never been more important – especially for remote workers. As a result, employers are looking for new ways to strengthen relationships with and make their employees feel more valued. One way they are doing this is through regular incentives and rewards, with many employers turning to gift cards.
Conducted in September 2022, the Q4 Gift Card Gauge by Fiserv assessed consumers' perceptions of monetary workplace incentives and rewards, and the role that gift cards play within this environment. 
According to the survey, 59% said their companies are rewarding them for a job well done, a 20% increase compared to 2021. Furthermore, 91% of those respondents indicated that they have received an incentive from their employer, up from 63% in 2021.
When it comes to employee morale, money talks
Employers wanting to retain their top talent and encourage high productivity understand incentives speak volumes. With inflation reaching 40-year-highs this past summer, employees' pocketbooks are hurting, so monetary incentives help.  
Most employee respondents (79%) said incentives from their employer makes them feel valued and appreciated, while 43% said such rewards boosted their productivity. And nearly one-third said incentives would make them likelier to stay put rather than seeking employment elsewhere.
When asked why they are being rewarded, nearly two-thirds (64%) of respondents said for a job well done. Other top reasons included being incentivized for a work anniversary or as a kudos for extra on-the-job efforts (45% each), while 27% were rewarded for stretching themselves with personal development initiatives.
The growth in both companies providing rewards and the employees receiving them shows that employers are listening to their employees needs and rewarding those who go above and beyond.
B2B organizations are favoring employee rewards
While most organizations are realizing the value of doling out rewards to employees, business-to-business (B2B) companies are outperforming their business-to-consumer (B2C) counterparts when it comes to incentivizing their workforce.
Specifically, while 77% of B2B respondents said they rewarded employees for good performance, just 49% of B2C companies did the same. Further, 80% of B2B respondents said employee rewards were equally important to consumer rewards, compared to just 72% of B2C respondents.
Gift cards are a preferred employee reward 
Consumers love the "free money" feeling that comes from gift cards, making it an appropriate employee reward according to 90% of respondents. In fact, 85% denoted having received a gift card as a reward from their employer. 
When asked why gift cards make appropriate rewards, three-quarters of respondent said a gift card from their employer enables them to buy what they want, while 42% indicated a gift card was a creative way to give them a monetary incentive. 
And more than one-third (37%) said gift cards were unique because they could be personalized to an employee's interests. A pet lover might appreciate a gift card to PetSmart or Chewy, whereas a wine aficionado would be grateful for a gift card to wine.com or a local winery.
Year-to-year gift card reward preferences remain steady 
Despite the economic climate throughout 2022, employees' gift card preferences are largely unchanged from 2021. Last year, 40% of respondents wanted a physical gift card – this year, 38% indicated the same. And 34% of 2021 respondent said their preferred gift card amount was $50+, whereas today, 38% responded accordingly.
For more findings from the Q4 2022 Gift Card Gauge, click here to learn more and download the report.
Fiserv's Q4 2022 Gift Card Gauge is a survey of over 1,000 U.S. consumers aged 18 and older, conducted to help merchants better understand industry trends, and how consumers use gift cards. The margin of error for this Gauge is +/- 3.066%.