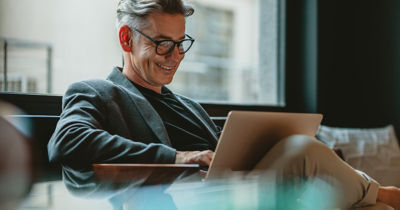 As merchants in the travel, services, restaurant and retail industries are already aware – customers are buying. This is evident in the overall spend growth of 6.2% year-over-year and eCommerce expansion by more than 8.4% in 2022. It's also worth noting that credit spend was up more than 6.5% last year.1
While this growth is certainly good news for your business, it also comes with the increased potential risk of online payment fraud. In fact, Ravelin's Annual Survey found that 59%2 of merchants experienced an increase in online payment fraud over the last 12 months.
The fraudster toolkit continues to expand
Fraudsters are constantly innovating to stay ahead of the latest fraud mitigation measures. This means you have probably faced a growing threat from one or more common fraud types, including online payment fraud, friendly fraud, account takeovers, promo abuse or refund abuse.
And new fraud schemes are constantly emerging – 56% of businesses reported "Fraud as a service" to be a concern2, highlighting the grim reality that there is an ecosystem of tools available to less-than-scrupulous consumers who want to "game the system" in an attempt to avoid paying you for your goods and services.
Source: 2023 Global Fraud Trends Survey, Ravelin
Reseller and bot activity are also on the rise. Tools are readily available online for fraudsters who wish to use bots to buy things through a service or a proxy, making it difficult for your business to detect fraudulent behavior. It is also possible that you view resellers as an acceptable part of your business, which further complicates the task of reducing risk.
43% of businesses have recently experienced an increase in social engineering attacks aimed at customer service channels.2 This type of attack is often an attempt to get around other fraud detection systems, trying to persuade a customer service representative to grant privileges that a machine learning system would not have granted.
As you introduce new methodologies to combat fraud, fraudsters are constantly trying to stay one step ahead. This arms race is one that will likely persist, leaving you to find ways to protect against fraud without creating disruption to the customer experience.
Fraud mitigation strategies give you the edge
Fortunately, there are effective fraud mitigation strategies, including risk controls and transaction scoring models, you can employ to strengthen front-line defenses and help gain an edge against fraudsters:
Take a customer-centric approach to fraud. Instead of taking a transaction-centric approach to fraud, you should identify fraudulent and genuine customers by analysing their behavior. Regardless of the fraud methodology, all attacks come back to an underlying "customer" who's using your platform. By building a rich picture of your customers, you can better understand what their normal looks like to then identify abnormalities and prevent fraudulent activity.
Map the entire customer universe to uncover fraud networks. By using advanced graph network technology, you can rapidly identify the links between customer data points and uncover networks of bad actors, fake accounts and fraud rings. This has the added benefit of reducing the number of false positives from existing fraud tools, thereby minimising the impact to legitimate customer transactions.
Leverage machine learning to customise automated models in real-time. Advanced machine learning can be leveraged to continually evaluate transactions and modify fraud prevention rules in response to changing customer activity and fraud attempts, with the goal of reducing fraud losses while improving conversion rates. Using a flexible solution that learns heuristically as it detects changing fraud tactics in real-time, and measures against business risk tolerance, ensures fraud protection will improve and evolve along with the business.
Use robust analytics to make intelligent bot detection decisions. An important part of today's modern merchant environment is effective bot detection. The use of robust analytics is crucial for differentiating human traffic from bot traffic. You will need a solution that allows your team to authorise some bot transactions, which are generated by legitimate customers and not fraud. This is a complex problem that requires a highly sophisticated approach at checkout that can differentiate between the risk from account takeover, fraud-driven bots and actual customer-authorised bots.
Reduce burden on staff with an automated fraud decisioning engine. In a business climate that is emphasising staff downsizing and greater operational agility, you have an opportunity to harness automated fraud decisioning to achieve faster and more efficient fraud detection. Manual review of orders can take on average three to seven minutes, which risks alienating customers and harming brand loyalty. Automation reduces operational cost, lowers the burden on staff, which is particularly important during peak buying periods, and dramatically improves the overall customer experience.
>>>For additional strategies to minimise your fraud losses, click here to watch our informative on-demand webinar with Ravelin hosted by the Merchant Risk Council.
Quick and easy access to a selection of fraud tools
As you face a growing threat from payment fraud, the need to employ an effective fraud mitigation strategy is more important than ever. This highlights the urgency of deploying an integrated solution that protects across multiple payment vectors. Partnering with a payment acquirer who can integrate a range of security measures offers considerable advantages.
Carat from Fiserv provides fraud mitigation as part of the organisation's global commerce platform, offering access to a selection of proprietary and partner solutions accessible through a single-entry point. This reduces technology costs, while enhancing risk protection and providing a more connected commerce experience for customers. And in today's increasingly risky commerce environment, doing everything to stay ahead of savvy fraudsters only makes good business sense.
Learn more about our Fraud Mitigation solutions or contact us today to discuss the best fraud mitigation strategy for your business.
1Source: Fiserv SpendTrend December 2022 (YoY Growth)
2Source: 2023 Global Fraud Trends Survey, Ravelin